A tried and true recipe from our farmer, Zack.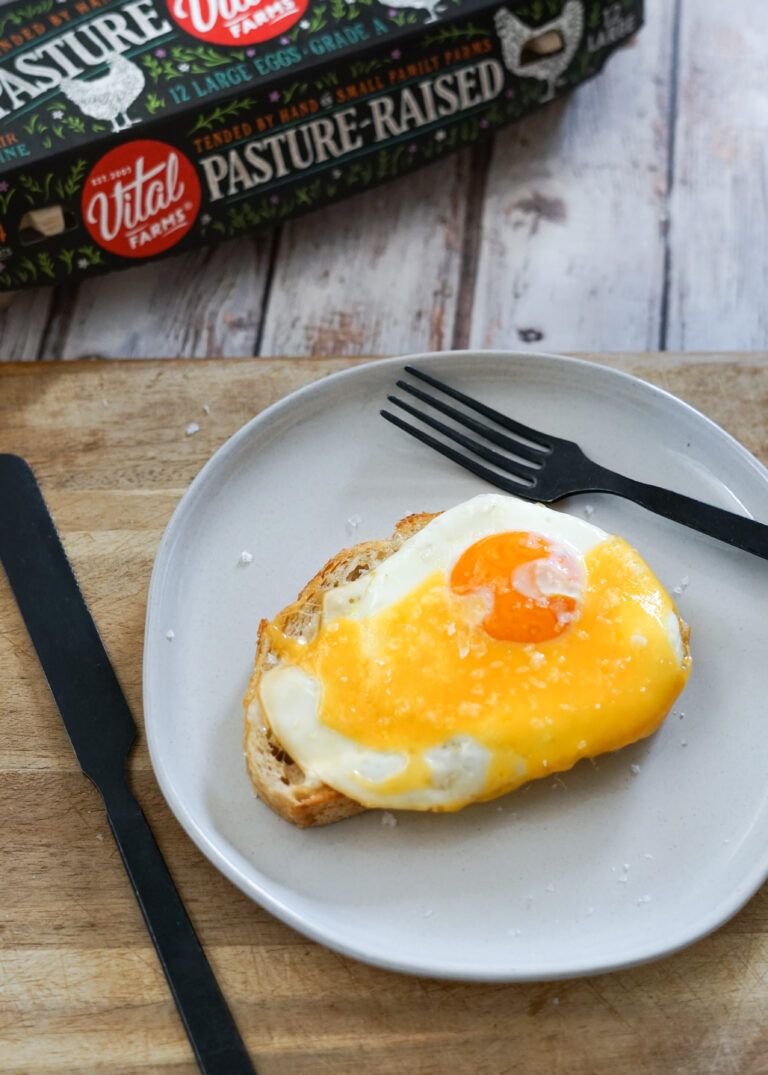 According to Zack, "If you're going to eat a fried egg sandwich, you have to eat it right, which is the Amish way. With only one slice of bread. You spread butter or mayo on the bread; I like mayo best, and then fry an egg with some cheese and put it on top."
We cooked up Zack's Fried Egg Sandwich to test his single-slice theory. And we've gotta say, it certainly does not disappoint.
Makes 1 serving
Ingredients
1 tablespoon Vital Farms butter or oil
1 Vital Farms egg
1 slice of bread
2-3 teaspoons mayonnaise or Vital Farms butter
1 slice cheddar cheese, cut into strips
Directions
Heat butter or oil in a skilled over medium heat.
Crack egg into the pan and reduce heat to low. Cook until whites are opaque.
While the egg is frying, toast the bread until crisp and golden.
Spread mayonnaise or butter over the toast.
Layer cheese over the fried egg and allow it to melt.
Place the egg with melted cheese on top of the prepared toast.
Sprinkle with sea salt and enjoy warm.