We're on a
mission to bring
ethically produced food
to the table.
How We Began
Vital Farms began with a husband and wife, 20 Rhode Island Reds, an Austin pasture, and a commitment to animal welfare. Matt O'Hayer aspired to produce ethical food and a sustainable business. Instead, they built a transformational one. Today Vital Farms partners with over 300 small family farms. Our hens are humanely treated, our eggs are pasture-raised, and we continue to elevate our (and the industry's) standards, continuing Matt's commitment to conscious capitalism.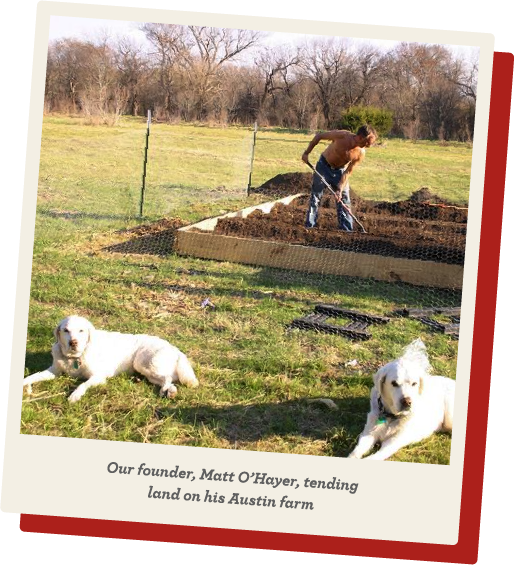 Rooted in Conscious Capitalism
Our purpose is rooted in a commitment to Conscious Capitalism, which prioritizes the long-term benefits to each of our stakeholders (farmers and suppliers, customers and consumers, communities and the environment, crew members and stockholders).

Farmers
Our farmers put animal welfare at the heart of their operations. We compensate them fairly and provide ongoing support.
The Girls
Our girls supply ethically produced eggs and butter. Our network of family farms gives them the lifestyle they deserve.
Crew Members
Our crew is committed to our mission. We provide a supportive and empowering work life.
Consumers
You show the industry that ethics matter. We work to bring you joy through delicious food.
Vendors
Our vendors fulfill our needs throughout all aspects of our business. We strive to be a consistent and reliable partner, from Austin to Springfield.
Community
Austin, Springfield and pasture-belt communities welcome us. We support working families and community initiatives.
Environment
We're conscious stewards of the incredible gifts of nature, including animals, land, air and water. Our farmers do not use pesticides or herbicides on their pasture, and we believe pasture rotation protects the health of the land.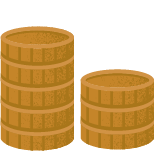 Stockholders
Our investors believe in our model. We work to grow an enduring, profitable business.
Our commitment to diversity, equity & Inclusion
Here at Vital Farms, we believe in the importance of Diversity, Equity, and Inclusion (DEI). Just like the transparency you know and trust from the Vital Farms brand, anything we do related to DEI will be Bullsh*t Free.
Our intent is to constantly learn and challenge ourselves to take meaningful actions that directly impact our stakeholders—farmers, suppliers, customers, crew members, consumers, environment, stockholders—and those around us.
Internally, an important part of fulfilling our mission to bring ethical food to the table is by building diverse teams that reflect varying perspectives. We want to create an inclusive and collaborative culture that embodies our values of Growth, Humility, Empathy, and Ownership.
We are committed to building an environment where every crew member feels valued and that they belong. We do not tolerate racism or discrimination in any form.
We will continue to hold ourselves accountable to the important role we play in helping transition the world around us to a more diverse, equitable, and inclusive place.
The Vital Farms
Crew
We are mission-minded people working together to bring ethically produced food from family farms to families' tables. As pasture-raising pioneers, we've grown from a single farm in Austin, Texas to THE leading U.S. brand of pasture-raised eggs in the U.S. by retail dollar sales. Learn more about the people, values and benefits that make Vital Farms a great place to work.
Join our Flock
& Enjoy $1 Off