Doing the right thing for people, animals, and planet
As pioneers of pasture-raised farming, we are excited to continue raising the standards one egg at a time. For the past year, we've been working with five initial farms to implement regenerative farming practices and do it the Vital Farms way. While all of the farms we work with already follow incredibly high standards, our approach to regenerative agriculture takes it to the next level. Introducing Restorative Eggs: Vital Farms' eggs produced using regenerative farming practices.
We believe this is farming the way mother nature intended. Our regenerative farmers practice a core set of tenets that promotes rich, nutrient-dense soil and grazing animals. It aims to create a harmonious ecosystem between land and animals that's good for our girls and leaves the land better than we found it.
Want to know more? Check out our guide to regenerative farming below.
Want to pick up a carton of Restorative eggs? Visit your local Whole Foods.
Vital Farms' Tenets of
Regenerative Farming
Farming for the Future
Regenerative practices can improve the land's resiliency and the health of waterways. We are farming to try to leave the land better than we found it.
Animals & soil are
better together
We grow healthy animals and soil together — after all, grazing has been an essential component for all soils at one time or another. Many animals function as walking composters; dispersing seeds, suppressing pests, bringing biology and fertility back to the earth and helping till new soil.
Keep living roots
in the soil
Roots from diverse cover crops feed soil microorganisms, which feed our plants. We let those roots stay in the soil to honor and encourage that cycle.
Mix it Up
Do you enjoy eating the same exact salad every day? Our soil doesn't either! Our restorative farms are rife with a diversity of plants, microbes, insects, wildlife and livestock that help keep everything in balance.
Cover & build surface armor
Soil has an outer layer that helps ensure vital nutrients and water in the soil remain in the soil. Regenerative farming uses cover crops like rye and wheat to protect that "skin" and promote long-term soil health.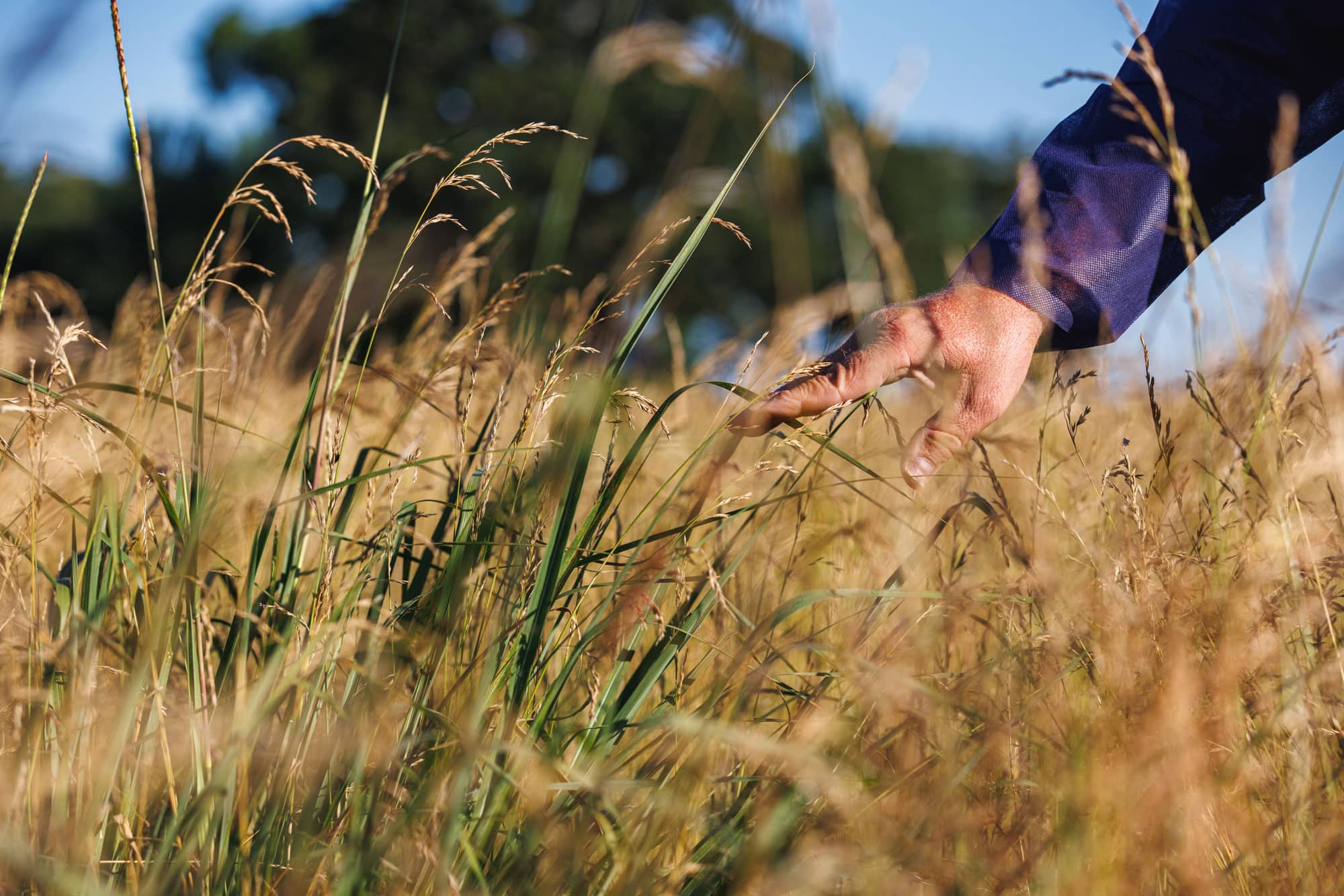 Regenerative Farming the Vital Farms Way
We do our best to be as transparent as possible about how every Vital Farms product gets to your table. Regenerative farming is a growing and evolving practice that we're learning alongside the farms we work with. We are committed to raising farm standards by exploring emerging practices and creating scalable solutions for them. Currently, we are pursuing a third-party regenerative certification and in the coming years hope to further these practices across even more farms.
Below, you'll find the latest on how we're progressing on this journey to continue raising the standards. Check back each season for updates. We can't wait to see where this grows.
Restorative By The Numbers
4 restorative farms
Restorative farms with 175 acres of regeneratively managed land
1 Million
Regeneratively raised eggs Vital Farms has produced to date
138 Hours
Spent working with a third-party regenerative expert, advising us on the best practices for our farms
4 times a year
We take quarterly soil samples, along with other key measurements, in order to track each farm's progress.
21 months
Practicing regenerative agriculture on our 5 initial farms