Our mission at Vital Farms is to bring ethically produced food to the table, and family farms are an essential part of this. We work with multi-generational farmers who share our passion for animal welfare and sustainable farming practices to bring you Vital Farms Butter and Ghee.
About Our
Butter
Our four-legged ladies are treated with care and respect on American family farms, supplying a rich cream for our 6th generation butter-makers to churn into something special. With 85% butterfat, we believe our rich and creamy butter can't be beat. We bet you can taste the difference.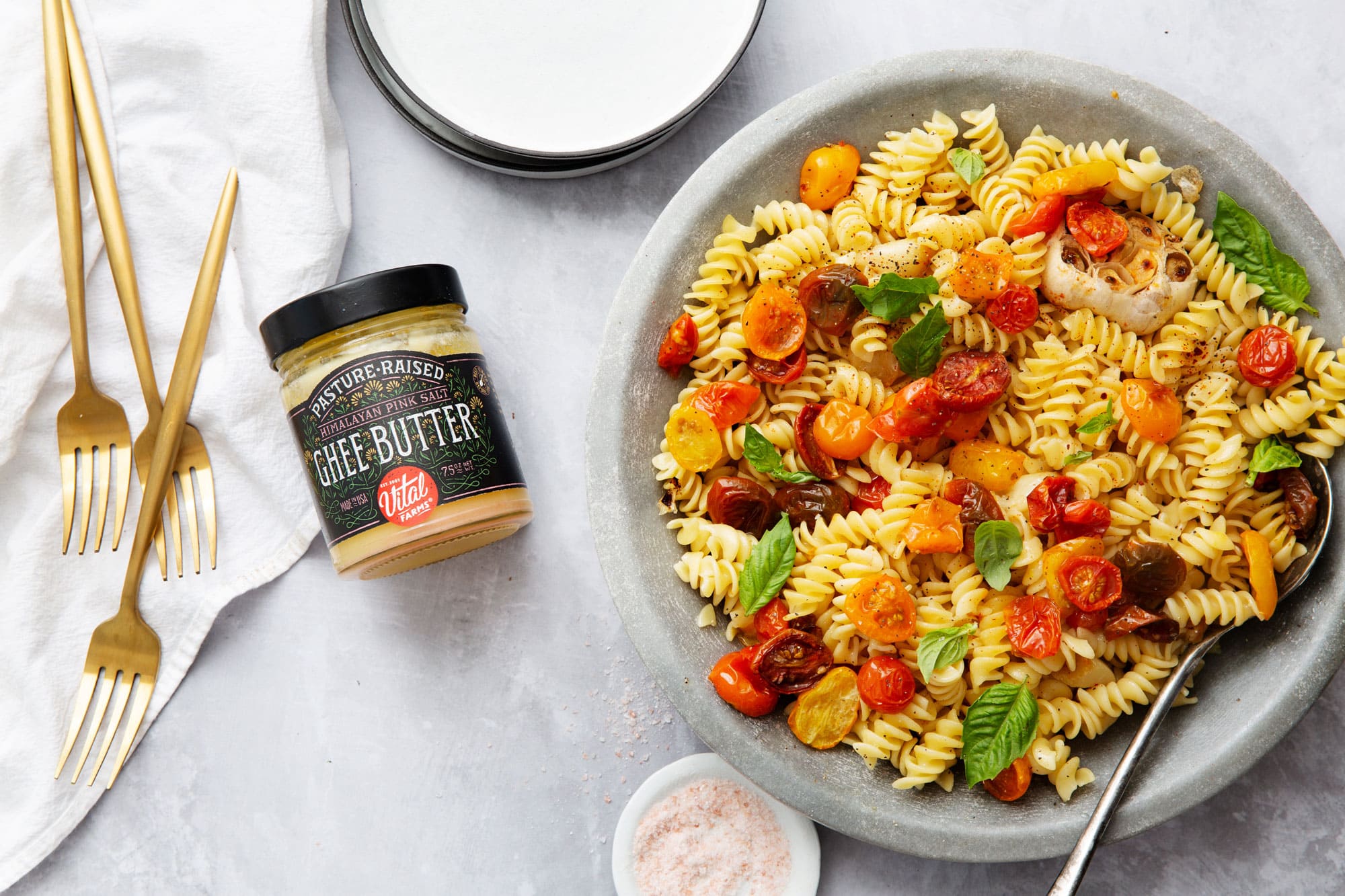 About Our
Ghee
We start by cooking down our butter, removing the water and milk solids, what's left is Vital Farms Ghee! Lactose-, casein- and gluten-free, it's perfect for high-heat cooking and Whole30 eating. And it's available in Original and Himalayan Pink Salt!