A sweet, filling breakfast for your next camping trip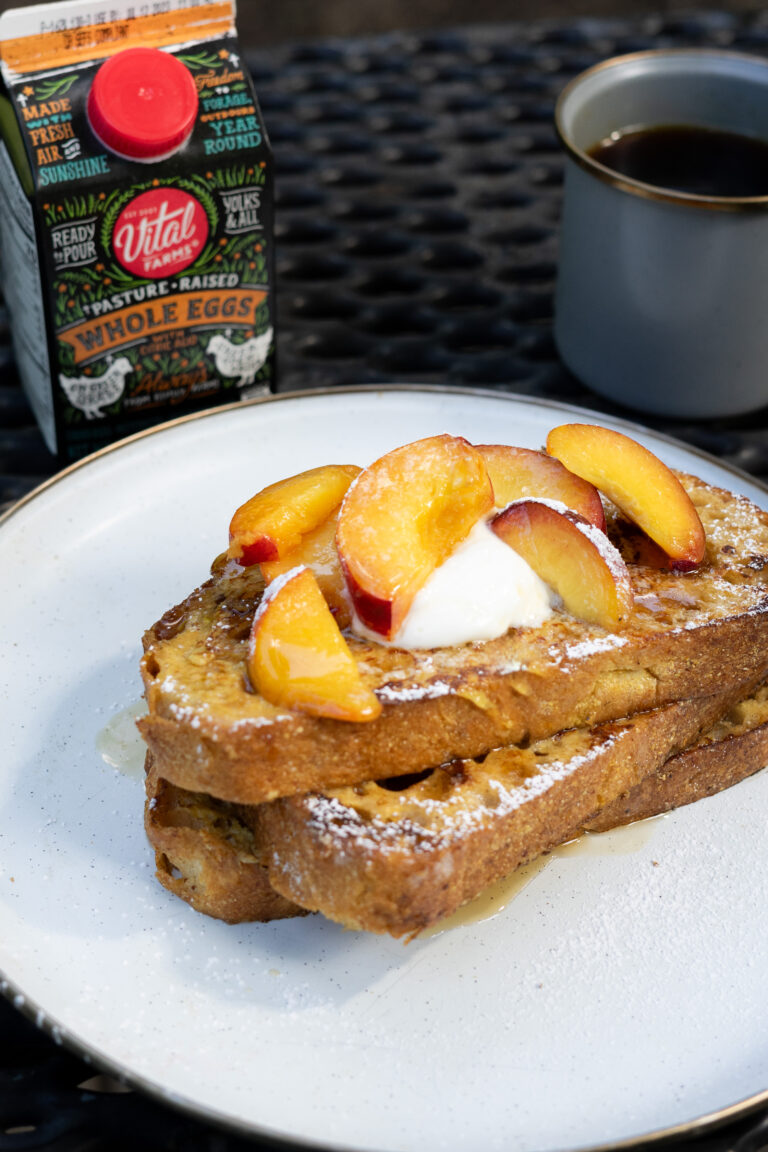 This French toast recipe is a must for your next camping trip. Don't have one planned? No problem. Make this recipe in the comfort of your home kitchen for an easy breakfast for the whole family.
Makes 4 servings
INGREDIENTS
1 cup Vital Farms Liquid Whole Eggs
1 cup milk
1 teaspoon cinnamon
1 teaspoon vanilla extract
Pinch of salt
1 tablespoon Vital Farms Butter
8 slices sourdough bread
Whipped cream or yogurt for topping
1 peach, sliced for topping
Maple syrup for topping
INSTRUCTIONS
1. In a large bowl, mix the eggs, milk, cinnamon, vanilla, and salt until combined.
2. Melt the butter in a skillet over medium heat.
3. Soak the bread in the egg mixture for 10-15 seconds. Then, transfer to the skillet.
4. Cook for 2-3 minutes on each side until crisp and golden.
5. Serve warm with whipped cream or yogurt, peach slices, and maple syrup.
VITAL TIP
Prep your liquid ingredients before you leave! Mix them at home, and store chilled in a tightly sealed container until you're ready to cook your French toast!