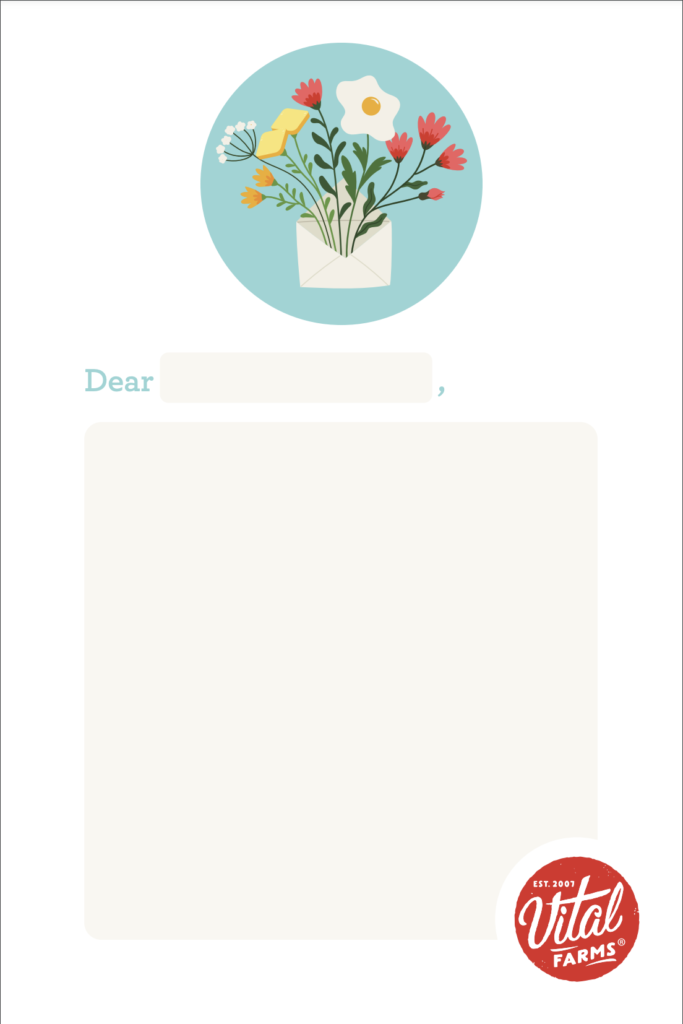 To the incredible, strong role models we call mom, grandmom, foster mom, stepmom, and more. And to those who might need a little extra love today – moms yearning to be moms, moms with strained relationships, moms who have lost moms, and moms we have lost. We see you and are thinking of you.
Follow the directions below to spread the love by crafting your own message to a special mother, or mother-figure, in your life.
Send as a Text or Email:
Download or screenshot the template
Open the file
Type your message (see below for device-specific info)
Save the file to your device
Send it to a special mother in your life!
Mac or iPhone: Select Markup and click the textbox icon in the toolbar
Windows: Using Microsoft Edge, select the textbox icon in the toolbar
Android: Tap edit and select the text icon
Print and Handwrite:
Open the template
Click File > Print
Use scissors to trim the edges
Hand-write your message
Place into an envelope and seal!