Brioche dessert toast at its finest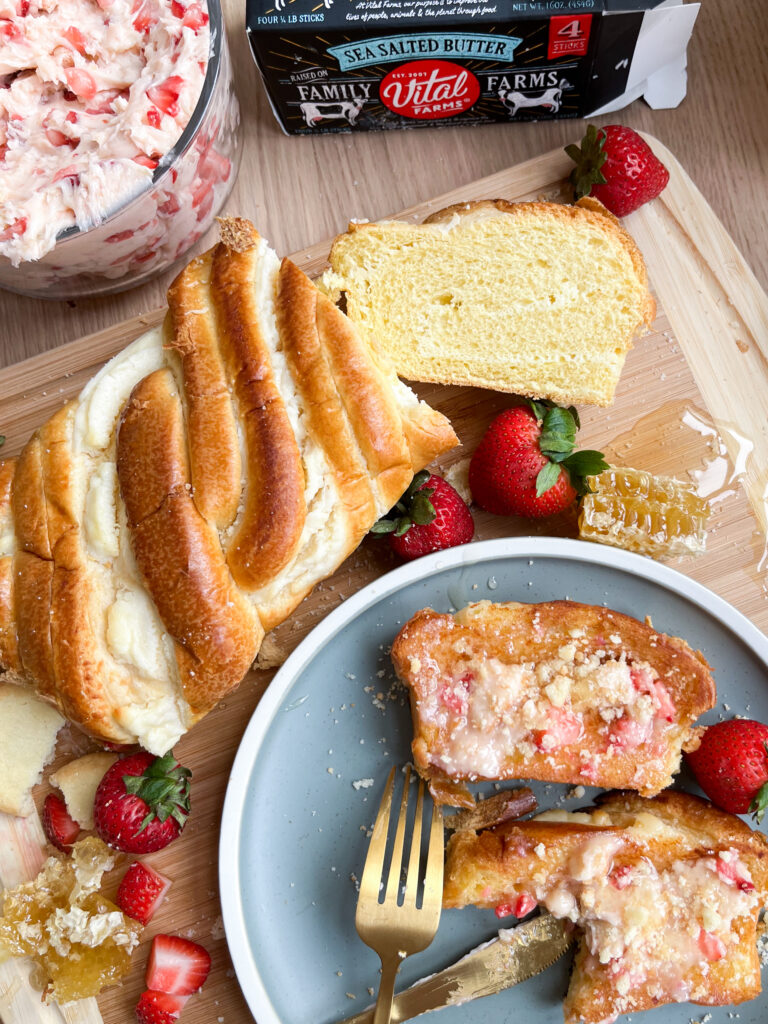 This Honeycomb Shortbread Strawberry Butter combines the indulgence of strawberry shortcake with the glistening elegance of floral honey. Spread it over a toasty slice of brioche for a burst of sweet, fruity perfection.
INGREDIENTS
16oz. (4 sticks) Vital Farms Sea-Salted Butter, softened
1 cup strawberries, chopped
1 cup shortbread cookies, crushed, plus extra for garnish
3 tablespoons honeycomb or honey, plus extra for garnish 1 slice of brioche
Flaky salt for garnish
INSTRUCTIONS
1. Use an electric mixer to cream the butter until smooth and spreadable.
2. Stir in strawberries, shortbread cookies, and honeycomb or honey.
3. Toast the brioche.
4. Spread with strawberry butter and sprinkle with crushed shortbread cookies, honey, and flaky salt.