Our guide to Breakfast Charcuterie
Allow us to introduce the Brunch Board! A smorgasbord of breakfast faves, it's perfect for building your own avocado toast, egg scramble, or breakfast snack plate. We've pulled together some tips for how to create your own breakfast charcuterie below.
What you'll need:
a wooden or marble cutting or serving board
small plates and bowls for layering
your brunch board toppings such as: eggs, bacon, avocados, toast, spices and herbs, fruit
STEP 1:
Grab your board of choice and your prepped breakfast items.
We like to start with a savory base – like eggs! And typically place larger items on the board first.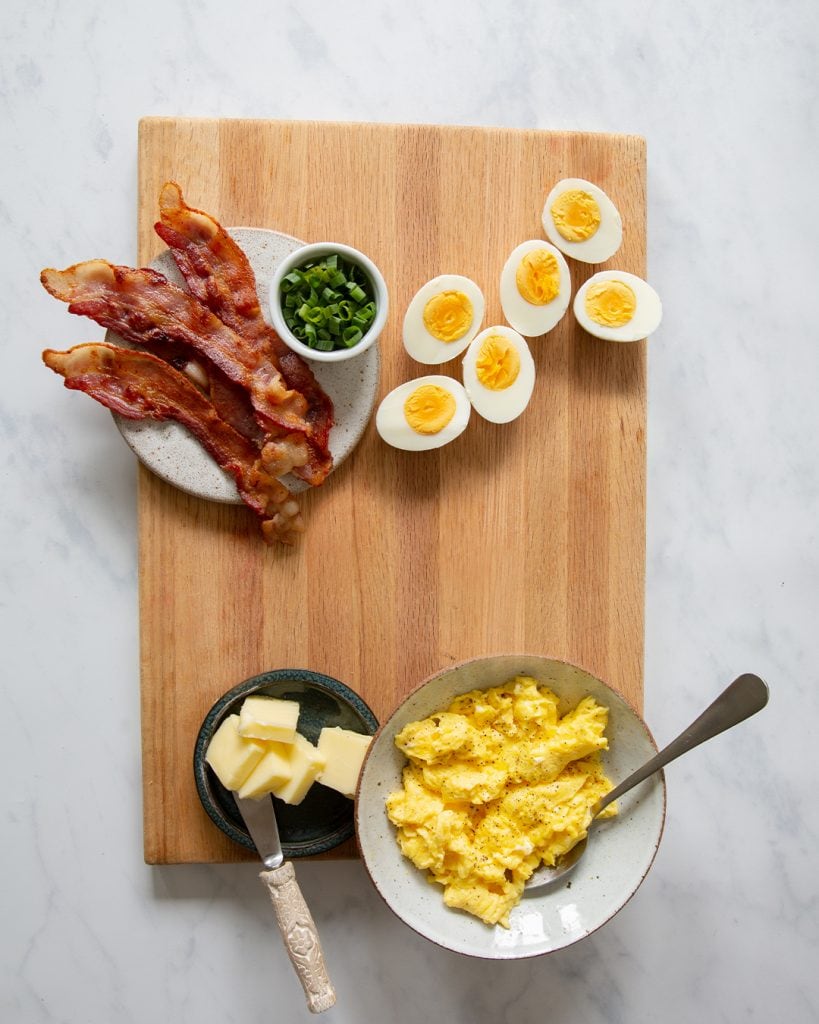 STEP 2:
Continue placing proteins and larger items on the board.
We suggest using small plates and bowls to create visual interest and help separate the food items.
STEP 3:
Next we add in toppings and sides. Such as avocado, butter and strawberries! Don't be afraid to play around with the arrangement.
STEP 4:
Continue layering in sides and toppings.
We like to keep some items more of an organic shape so it doesn't feel too put together – like the hard boiled eggs and strawberries.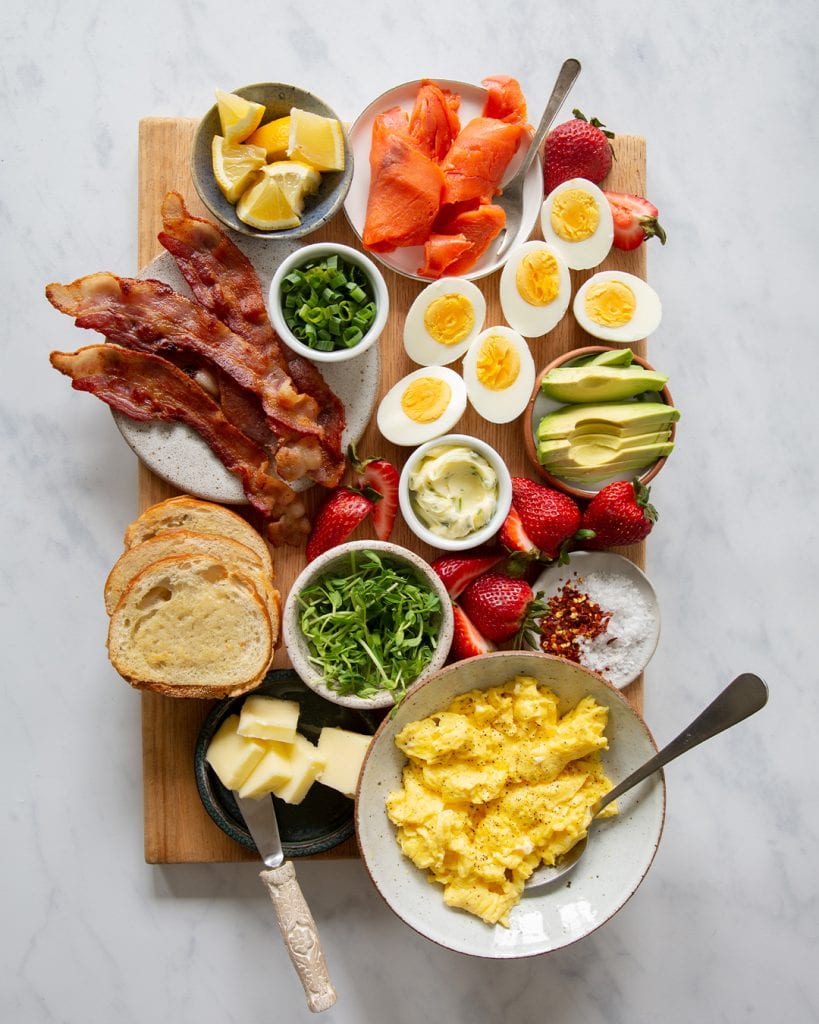 STEP 5:
Enjoy your board!
BRUNCH BOARD TIPs:
Don't be afraid to play with ingredients – want to make a sweet board with pancakes? Go for it!
Have fun with the board. Feel free to swap out scrambled eggs if you prefer poached or use 3 different kinds of toasts.