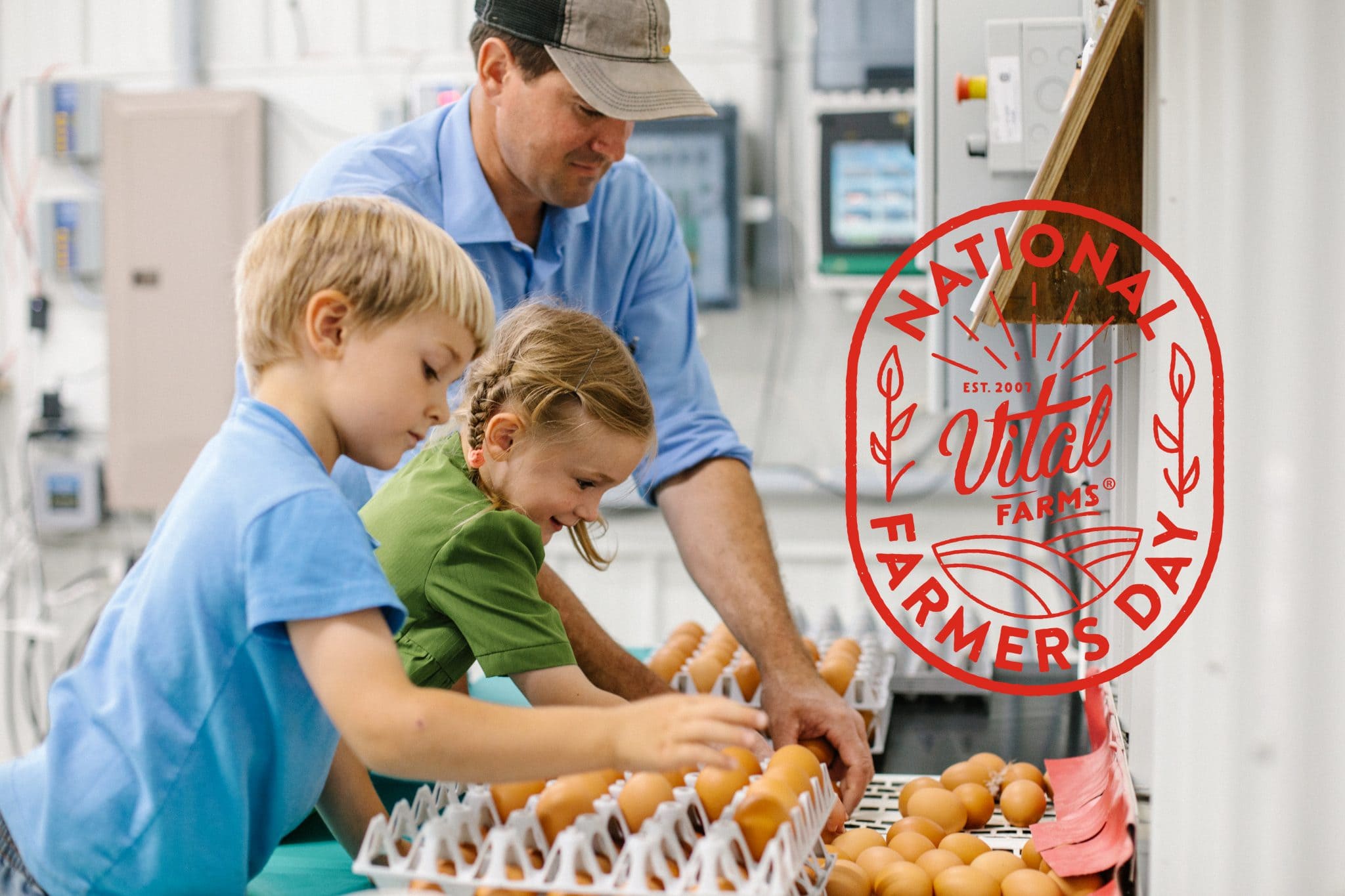 We'd like to invite you to celebrate farmers with us!
Record a video of thanks for National Farmers Day
October 12th marks National Farmer's Day, and we're taking the holiday as an opportunity to celebrate the hard work, dedication and grit of farmers. We truly believe in the power of these everyday heroes – Vital Farms would not be possible without them. To give them a proper celebration, we'll be highlighting farming, sustainability and agriculture across all of our social channels from October 5-12. To cap it all off, we're putting together an epic video of thanks for farmers across the US.
This is where we need your help.
What is it?
A compilation video from the Vital Farms community sharing their thanks for farmers
Where will it be used?
On Vital Farms social channels (Instagram, Facebook, Youtube, Twitter) and more!
What do I need to do?
Record a 10-30 second video sharing your thanks to farmers.
When recording the video, please record horizontally, can be in selfie mode, set up on a stand, or have someone else hold it.
Once recorded, upload the video here or send your video to your Vital Farms friend directly via email or text. Please submit all videos by October 1st.
As a few thought starters, you could speak about:
Why you like supporting small family farms (essentially small businesses)
Sustainability and the food system
A personal family member/friend that is in farming
Why you're grateful for farmers
Why you're celebrating National Farmers Day
A piece of encouragement for the farmers who will watch this video
I also want to celebrate on my own social platform on October 12, how do I?
You can take part in the conversation by using #FarmersAreVital! You can also repost the thanks video on your own channel.
Usage:
Vital Farms will post the completed video to our social media pages and website. In addition, we may leverage partnerships to display this video in Times Square on Farmer's Day. A huge opportunity to share our gratitude! Our intent is to share the message of gratitude for farmers, through this video, as broadly as possible to gain as much visibility as we can to this important message. This includes media platforms and media partners.
By uploading your video you consent to Vital Farms usage, including any editing and inclusion of your name.