Because we do.
Learn about the Vital Farms difference when it comes to farming.
National Farmers Day
This #NationalFarmersDay, we're celebrating the 225+ Vital Farms farmers who care for the girls giving them a pasture-raised lifestyle. Thanks to these small family farmers, our hens and cows are guaranteed room to roam, freedom to engage in natural behaviors, and respect.
Meet Some Of Our Farmers
Michelle
Show-Me Eggs
What's something you've learned from raising hens?
"This is going to sound crazy, but I've learned that chickens have all kinds of different clucks and noises. At night, as they're making their way back to the barn, they all make a loud roosting sound. It's almost like they're calling each other home! Then in the mornings, it's a completely different sound. It's really amazing."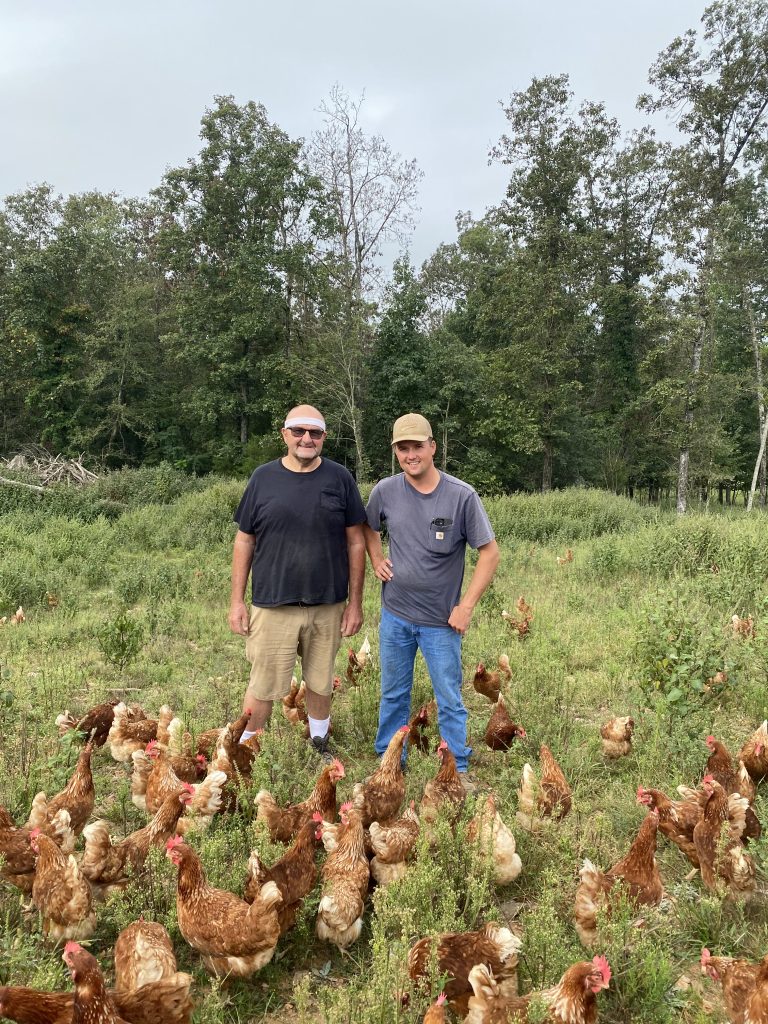 Anthony & Seth
Wells Farm
About The Farmers
This father and son duo has been farming together since Seth was small. But for the two of them, raising hens is pretty new. In 2019, these cattle farmers joined the Vital Farms family and have been hanging with the girls ever since. The land their barn and pasture sits on is land that's been in their family for generations and each of them grew up raising animals in this small woodsy corner of northwest Arkansas.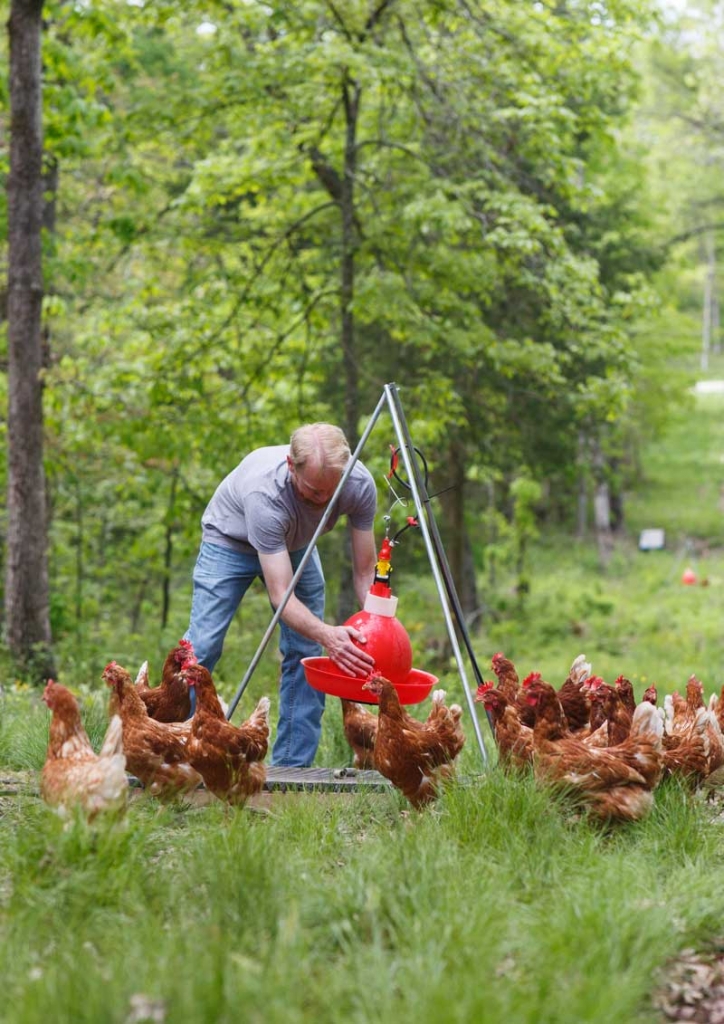 Eric
Wild Wood Farms
When An Electrician Becomes a Farmer
Eric From Wild Wood Acres is a trained electrician. Spend just a few minutes at his farm you could probably tell. Eric loves to optimize his barn and pasture to bring a little technology to nature. From his egg room to the watering stations pictured above, Eric is often found rigging up something to help care for the girls.
The Martin Family
Laughing Creek
Small Family Farm, Big Family Feels
For the Martins, farming is all in the family! This family of eight spends their days caring for the girls together. From after-school chores to family egg collecting, this bunch proves that many hands make light work.
The Vital Farms Difference
How do we know each and every one of our farmers? We've got a team dedicated just to them.
Farmer Support
Once the girls are placed on their farms, we have a team to lead the charge in ensuring our pasture ladies have the best start to a happy life. They partner with our small family farmers to advise on hen nutrition, health, disease challenges, and overall barn management.
Because many of our farmers are first-time hen farmers, this team is instrumental in making sure each and every farmer has the tools they need to best raise the girls.
Their day-to-day can look like visiting farms, guiding farmers on best practices, and problem-solving should any issues arise.
Celebrate with us!
We're so grateful to farmers everywhere for their hard work and tireless dedication to helping nourish us and the world around us. Want to show a little love for the farmers of Vital Farms?
Send a farmer a message here!