Our mission at Vital Farms is to bring ethically produced food to the table, and we believe that pasture-raising animals is the most humane and sustainable way to achieve that. So our four-legged ladies are pasture-raised with care and respect, and enjoy outdoor access year-round.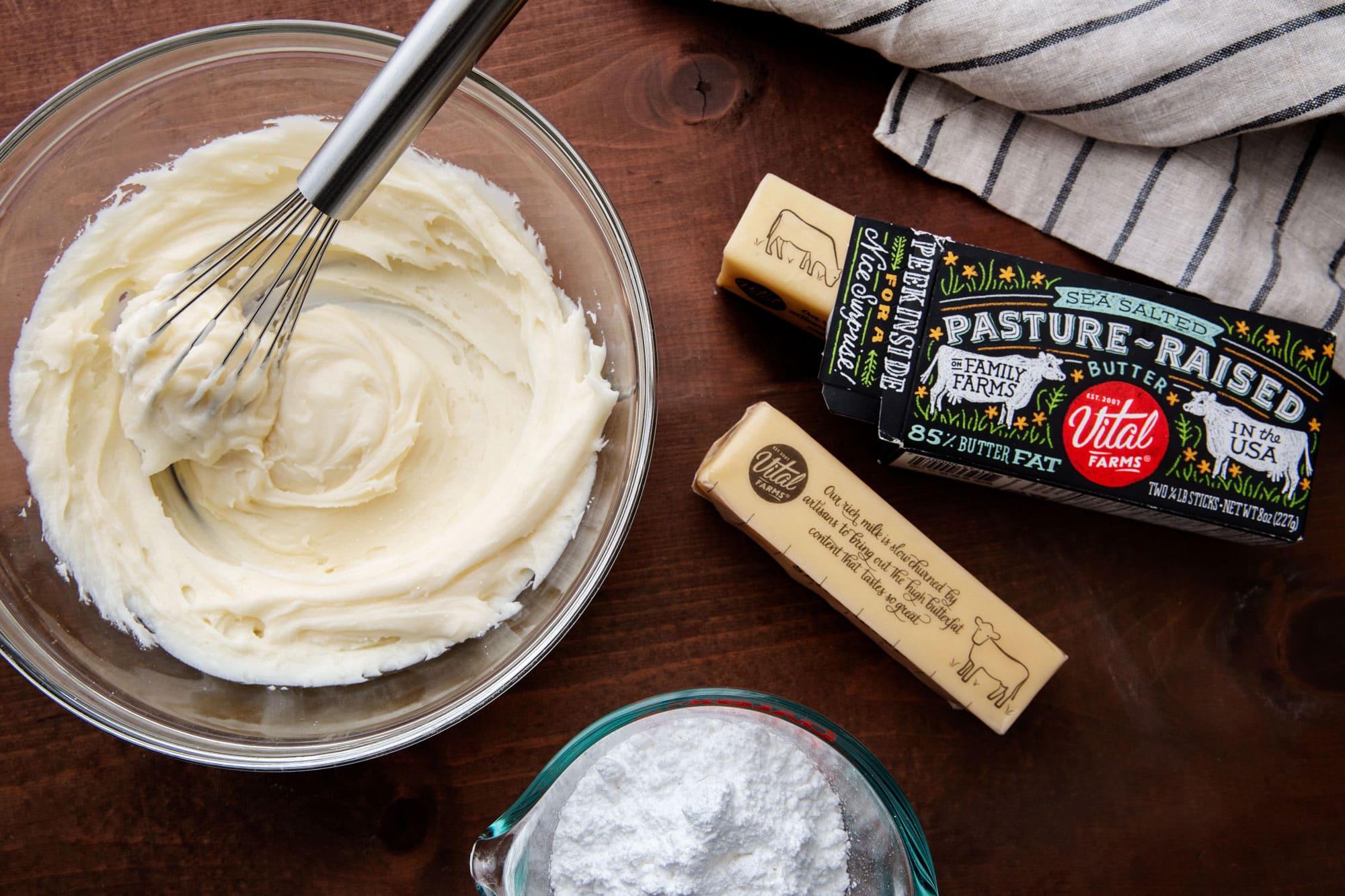 About Our
Butter
Our grazing girls live a pasture-raised lifestyle on American family farms, supplying a rich milk for our 6th generation butter-makers to churn into something special. With 85% butterfat, we believe our pasture-raised butter can't be beat. We bet you can taste the difference.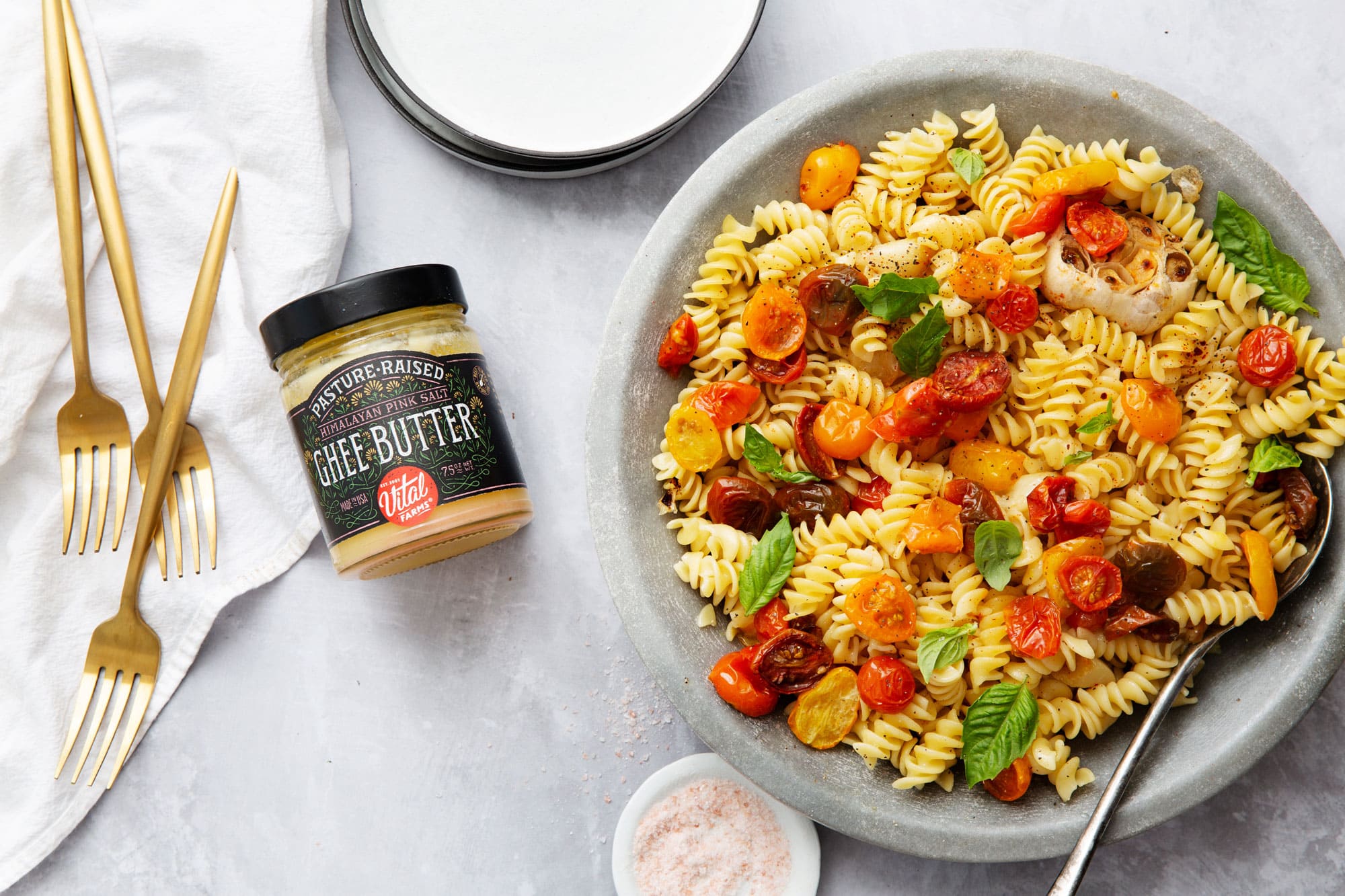 About Our
Ghee
We start by cooking down pasture-raised butter, removing the water and milk solids, what's left is Vital Farms Pasture-Raised Ghee! Lactose-, casein- and gluten-free, it's perfect for high-heat cooking and Whole30 eating. And it's available as spoonable and squeezable in Original and Himalayan Pink Salt!
Pasture-Raised Original
Ghee Butter Squeeze Bottle
7.5 0z