Find your Farm
See where your eggs were laid! Enter the farm name from the side panel of your carton below for a 360 peek at the pasture!
Don't have a carton on hand but want to visit a farm?
Check out our featured farm, BUCKSKIN ACRES!
The Vital Farms
Difference
We began as a single farm. As we grew, we didn't make our farm bigger – we found more like-minded farmers who put the welfare of their two-legged and four-legged girls first. Today, approximately 200 family farms commit to our exacting standards and the pasture-raised practices that we believe are best for hens, cows and land.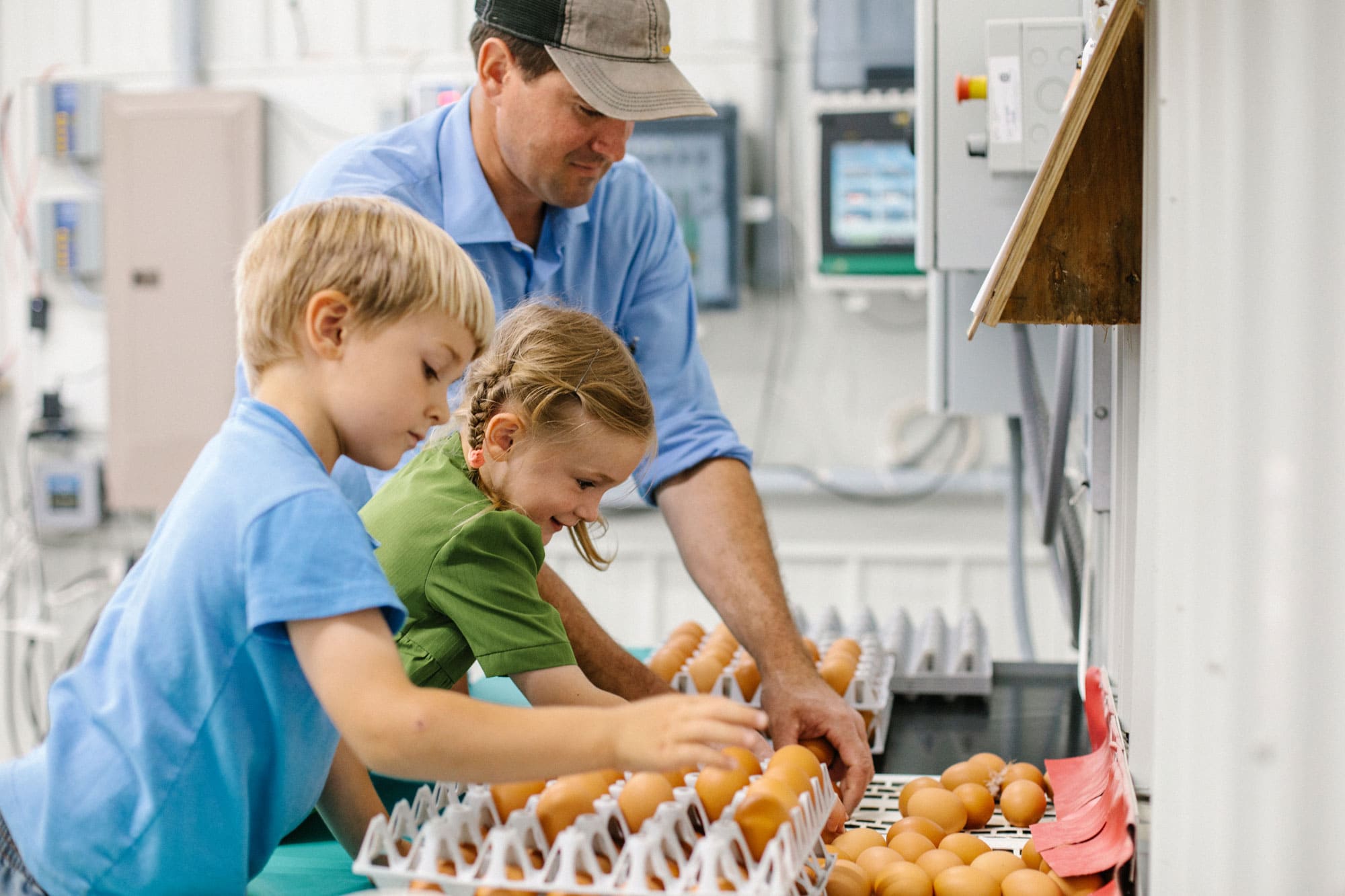 Why We Pasture-Raise
Pasture-raising puts the welfare of our animals at the heart of our business. We require our partner farmers to allot at least 108 square feet per hen, giving our girls plenty of room to roam and giving our land time to rejuvenate naturally, without pesticides or herbicides. We believe foraging is an essential part of our hens' diets. We believe less outdoor space, like the minimum 2 square feet allotted to a free range hen, is far too little for roaming.
Similarly, pasture-raised cows live in small herds and, weather permitting, freely graze open pastures. We believe pasture-raising is the difference you'll taste in our fresh eggs, butter and ghee.
The Pasture Belt
Each of our family farms thrives in the pasture belt, those warmer-weather states where the winters are mild and the girls can nosh on native grasses year-round. Because we prefer to raise winter layers, not wear them!
Snow… Brrr!
A little too much rain
Not quite enough rain
Spicy-hot in the summer
The Pasture Belt – Perfect year-round for our picky ladies!
Our Farmers
When it comes to producing food ethically, Vital Farmers are outstanding in their fields and pastures. We're proud to work with people as committed to animal welfare and ethical eating as we are, and we support them with quarterly get-togethers, monthly farm visits, expert advice and fair pay.